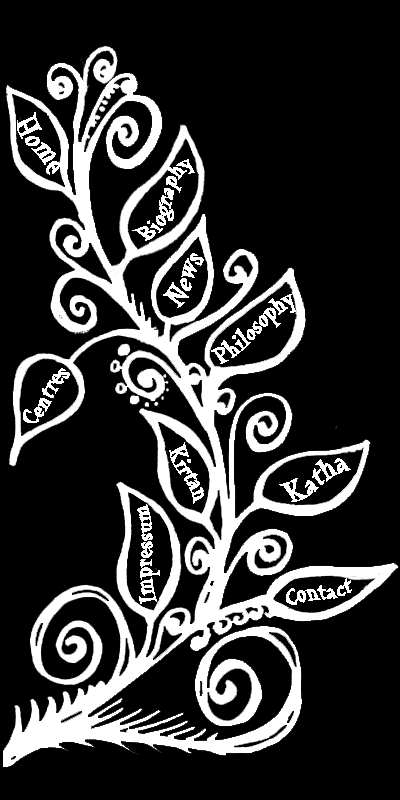 Centres

Town: Badrinath, Uttarakhand

Address: Kaak Chowk, Hanuman Mandir
Description: This ashram has been established in 1990.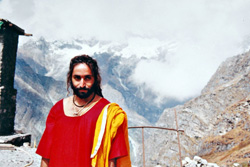 It is open seven months in a year (from approx. Mid-April to Mid-November). Around 15,000 to 20,000 sadhus are staying at this ashram every season. There is free prasadam distribution [distribution of vegetarian sanctified food] twice a day.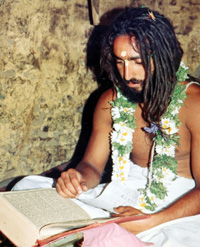 The rooms are on a dormitory base and are generally meant for male saintly mendicants. Some proper guest rooms are currently being constructed.

Town: Jammu, Jammu & Kashmir

Address: "Kutia" near the Balaram-Temple, Panchtirthi
Description: This place is Maharaja's personal bhajan-kutir [place of worship] which got established in the year 2003 by some of his local disciples. Whenever Maharaja comes to Jammu,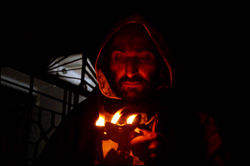 he dwells in this place. It is a tiny house similar to a temple. While Maharaja is traveling, a couple of sevaits [dedicated servants] stay here. Kirtans [musical chanting of mantras] and sat-sang programs are going on regularly in this place.

Town: Raiwala Village, Uttarakhand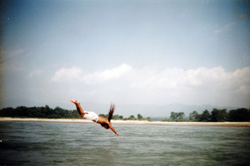 Address: Situated between Haridwar and Rishikesh
Description: This ashram got established in the year 2006. There are several wooden cottages in a forest. The community consists of about six people, and they are taking care of four cows and eight dogs. There is also a meditation centre along with a large meditation hall. This centre is open all year round.

Town: Radhakund, Dist. Mathura, Uttar Pradesh


Address: Radha-Damodar Temple
Description: This temple came to Maharaja in the year 2008. It is a rather small place situated in the most holy land of Mathura/Vrindavan. At this temple, small Radha-Krishna Deities, some saligramas [sacred black stones], and a beautiful Giriraja-sila is being adored. Daily, there is six hours of maha-mantra kirtan
[the congregational chanting of the following mantra: Hare Krishna, Hare Krishna, Krishna Krishna Hare Hare, Hare Rama, Hare Rama, Rama Rama, Hare Hare] going on. Maharaja is regularly staying at this ashram. Besides the temple, it contains a small meeting hall and a very basic dormitory for males. One pujari [priest] is looking after the place, as well as a local Vraja-vasi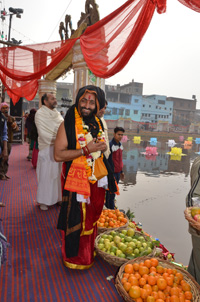 family which lives just behind the temple. It is in this place where Maharaja yearly organizes the famous New Year chappan-bhog festival.

Besides these centers, Maharaja is also to be found at his camp at the Kumbha-Mela which respectively takes place in Nashik, Ujjain, Allahabad and Haridwar. He builds up temporary havana camps [so-called havanshalas] in various places in India (Madhya Pradesh, Jammu and Kashmir, etc.), too, which may be attended by the public.